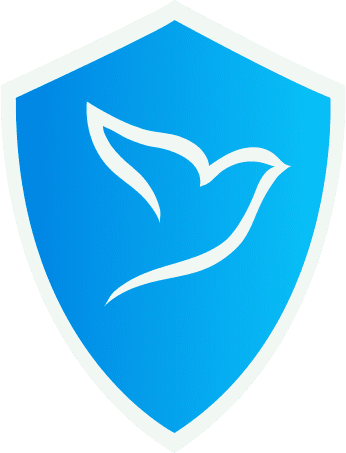 Manslaughter Defense Attorney in Houston, TX
Providing a Solidified Defense Strategy For Those Charged with Manslaughter in Harris County
Serious Defense Against Serious Charges
Being charged with manslaughter in Houston, TX can be a very traumatic experience that can cause a range of emotions. Manslaughter in Texas involves the unlawful killing of another person through recklessness. A second-degree felony, a manslaughter conviction can lead to years or decades in prison, as well as tens of thousands of dollars in fines. If you are facing charges, speak with a criminal defense lawyer about your case immediately. At Alex the Defender, our Houston manslaughter attorney, Alexander J. Houthuijzen, can look into the facts of your case and determine your legal options. It's common to feel overwhelmed by the legal process and uncertain about what the future holds. We genuinely care about helping people experiencing challenging times. That is why we work closely with our clients to carefully craft customized legal strategies that consider all angles and leverage our knowledge of the law. It's important for individuals facing these charges to seek support from loved ones and legal professionals to help them navigate this difficult time, and our Houston Manslaughter lawyer is prepared to pursue favorable outcomes inside and outside the courtroom.
Schedule a consultation with our manslaughter lawyer in Houston by calling (713) 999-3655 or contacting us online today.
What Is Considered Manslaughter in Texas?
Manslaughter is a serious crime that occurs when an individual recklessly causes the death of another person. To act recklessly means that the individual was conscious of the potential fatal outcome of their actions yet disregarded that substantial risk. Their actions demonstrate a gross deviation from the standard of care an ordinary person would have exercised under similar circumstances. Although manslaughter is similar to murder in that it involves the death of another person, the offenses are distinct. The difference lies in intent. With manslaughter, the alleged offender does not act to take another person's life. Instead, they engage in conduct that they know could severely hurt someone. Those who commit murder knowingly cause someone's death.
What Are the Potential Penalties?
In Texas, the penalties for manslaughter are severe. The offense is classified as a second-degree felony. Upon a conviction, the defendant can be sentenced to 2 to 20 years of imprisonment. Additionally, the court may order a fine of up to $10,000. The above represents the range of punishments that may be imposed. The final sentence is determined after evaluating the case's facts, including any aggravating or mitigating factors. Getting legal advice from an experienced manslaughter attorney in Houston is vital. They can apply their legal knowledge to pursue a favorable outcome that could allow the defendant to avoid or minimize penalties.
Can a Manslaughter Charge Be Fought?
Although manslaughter is a serious offense, the prosecution must still provide evidence to prove the defendant's guilt beyond a reasonable doubt. Additionally, the defendant can present their own arguments and cross-examine witnesses to expose weaknesses in the opposition's case.
Possible defenses that can be raised in a manslaughter case include, but are not limited to, the following:
Acting in self-defense: The defendant might have used the amount of force necessary to prevent an immediate threat of danger to themselves or others.

Not acting recklessly: The defendant might not have recklessly engaged in the behavior. The other person's death could have resulted purely by accident.
The specific defenses applicable to a case will depend on the unique circumstances. Anyone charged would benefit from retaining the services of a manslaughter lawyer in Houston. Reach out to Alex the Defender to discuss your case.
Ready to begin your manslaughter case defense strategy? We're here. We're ready. Call Alexander Houthuijzen now at (713) 999-3655 or contact us online today.
Alex pushes and my case was resolved and dismissed in reasonable time. I couldn't be happier with my choice of an Attorney.

Jason L.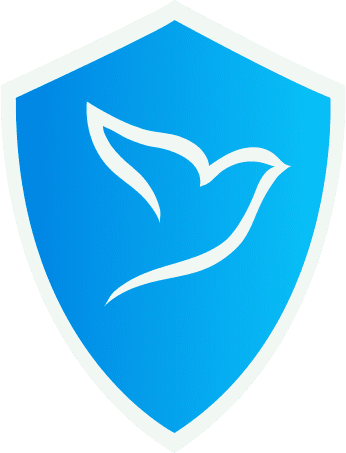 Everything You Need to Know After Being Charged with Manslaughter in Houston, TX
What Should I Do After My Arrest?
If you have been arrested for manslaughter, it's important to remain calm and cooperate with law enforcement. You should exercise your right to remain silent and speak with a Houston criminal defense attorney as soon as possible. This is where Mr. Houthuijzen's experience as a violent crime attorney should be strongly considered. He can help guide you through the legal process, gather evidence, and build a strong defense strategy. It's also important to avoid discussing the case with anyone other than your attorney and refrain from posting about it on social media. Remember that being charged with a crime does not mean you are guilty, and everyone has the right to a fair trial.
How Do You Choose the Right Houston Manslaughter Attorney to Represent You?
It can be overwhelming to find a manslaughter lawyer in Houston. You are choosing someone who will be responsible for your life, your future, and the future of your family. In order to trust their information and advice, you have to feel comfortable with them. Clients' interests should always be the top priority for attorneys. That shouldn't be meaningless talk.
1.
Get to know several lawyers and their staff before choosing one. Are they willing to listen to what's important to you, and do they answer your questions? Do they treat you as a person, not just as a client?
2.
Avoid lawyers who make big promises to you. There should never be a guarantee made by an attorney about a case.
3.
Absolutely avoid a lawyer who doesn't communicate the scope of the work and their fee clearly in a written contract.
Where Will I Go to Criminal Court in Harris County?
1201 Franklin St., Houston, TX 77002
What Are the Penalties for Manslaughter in Texas?
In Houston, TX, the penalties for manslaughter can vary depending on the specific circumstances of the case. Manslaughter is typically classified as a second-degree felony in Texas and can result in a prison sentence of 2 to 20 years and a fine of up to $10,000. However, if the victim was a peace officer or emergency services personnel acting in their official duties, the offense may be elevated to a first-degree felony with a penalty of 5 to 99 years in prison and a fine of up to $10,000. It's important to note that these penalties are subject to change based on various factors such as prior criminal history and aggravating circumstances.
Providing Experienced Defense for Both Voluntary & Involuntary Manslaughter Charges
In Texas, there are two main types of manslaughter: voluntary and involuntary.
- Voluntary manslaughter is an intentional killing that occurs in the heat of the moment, often referred to as a "crime of passion." This type of manslaughter typically involves a sudden and intense emotional reaction to a perceived threat or provocation. The penalties for voluntary manslaughter can include 2 to 20 years in prison and a fine of up to $10,000.
- Involuntary manslaughter is an unintentional killing that occurs due to reckless behavior or criminal negligence. This can include situations like driving under the influence (DUI) or accidentally causing someone's death while committing another crime. The penalties for involuntary manslaughter can also include 2 to 20 years in prison and a fine of up to $10,000.
It's important to note that these penalties are subject to change based on various factors such as prior criminal history and aggravating circumstances.
Why Choose Houston Manslaughter Attorney Alexander Houthuijzen?
Since starting his firm in June 2017, Mr. Houthuijzen has built his firm on his reputation as an attorney who goes the extra mile for all of his clients. Mr. Houthuijzen is not afraid to go to trial in any case. Mr. Houthuijzen has tried more felonies than any other attorney in his age group. With his youth comes a tenacity unlike any other. Mr. Houthuijzen has tried high-profile cases and takes federal cases throughout the United States of America frequently. His case results speak to Mr. Houthuijzen's continued success in criminal defense.
Schedule a Consultation with Our Firm
Facing a manslaughter charge is serious, but you don't have to do it alone. You have the right to be represented by counsel, and hiring legal representation as soon as possible may be in your best interests. A Houston manslaughter attorney can review the evidence against you, interview witnesses, and research relevant laws and legal precedents. After getting a complete picture of what happened, they can build a comprehensive and tailored defense for you. Alexander Houthuijzen, attorney at law, otherwise known as Alex The Defender, is one of the best attorneys in the greater Houston area. Mr. Houthuijzen is the type of lawyer who loses sleep fighting for his clients.
---
Ready to begin your manslaughter case defense strategy? Representing Harris County and Greater Houston. We're here. We're ready. Call Alexander Houthuijzen now at 713-999-3655 or contact him online to get a head start on preserving your future.
---
Types Of
Legal Cases
We Commonly Handle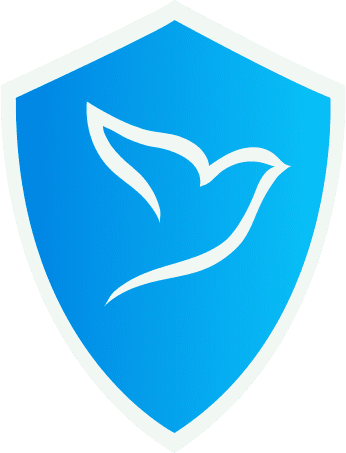 We Are Here For You
"A lot of lawyers write on their websites that they "fight" and that they work "tirelessly" for their clients. The truth is that being a lawyer is more than just fighting or working tirelessly. It's knowing what to do at the right moment to get a fantastic result for a client. ​I go to trial if I have to. I fight if I have to. But most of the time, my job is to help people who cannot help themselves."
Free Initial Consultations

Focused On Clients' Best Interest

Compassionate & Caring

Personalized Attention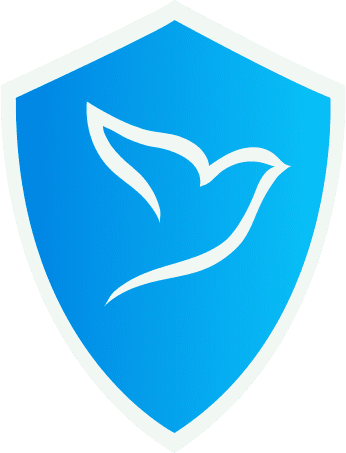 Contact Us Today
For A Free Consultation
See Our Case Results